Container alliance services in SoCal steer towards Los Angeles
on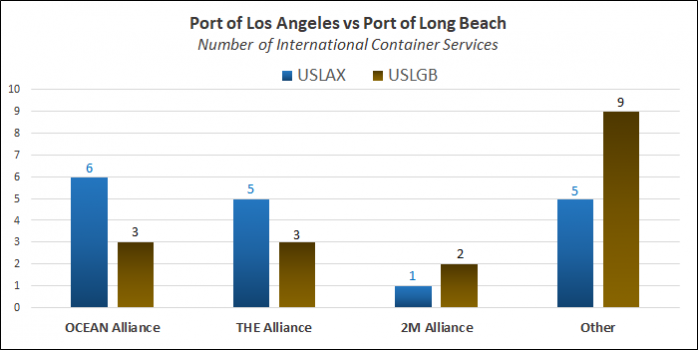 The southern California ports of Los Angeles and Long Beach are each called by 17 international container shipping services, although Los Angeles is the preferred port for the larger, alliance-operated services.
According to BlueWater Reporting's Port Dashboard tool, 12 of the international container services calling Los Angeles are operated by one of the three major container shipping alliances, compared to just eight calling Long Beach.
The Port of Los Angeles also has stronger ties with the transpacific trade, with 14 container shipping services calling the port serving the Asia-WCNA trade, compared to just 11 calling Long Beach serving the Asia-WCNA trade.
Interested in our data? Contact sales here for more information.