European feeder operators' headwinds
Regional maritime feeder operators in Europe likely will find it extremely difficult to compete as the industry is dominated by companies with monopolistic traits.
on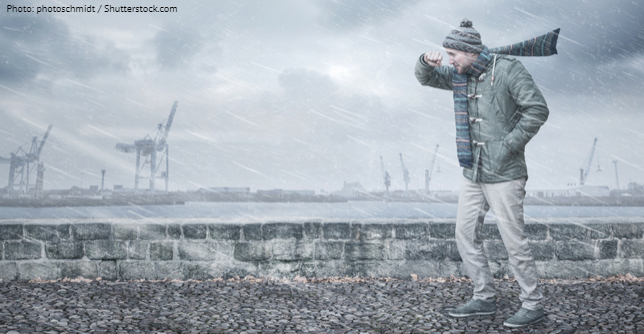 With Europe facing economic and political uncertainty, several regional feeder carriers are continuing to experience headwinds.
Team Lines Deutschland GmbH & Co. KG is the most recent casualty, with all business operations having ceased on Feb. 11. Team Lines' decision to halt operations was outlined in a notice the company issued Jan. 30 that cited deteriorating market conditions in North Europe and ongoing consolidation in the maritime sector.
Bluewater Reporting's Carrier Dashboard tool shows Team Lines operated one service that deployed one vessel, the 648-TEU Hanni. The weekly service, on which Hapag-Lloyd purchased slots, had a port rotation of Bremerhaven, Hamburg, Stockholm, Norrköping, Ahus and Bremerhaven.
The Carrier Dashboard tool also shows that Team Lines purchased slots on 14 services, all of which only call North Europe ports. Thirteen of these services are operated by Unifeeder, with OOCL as a minority operator on two of the services. MacAndrews also operates a service on which Team Lines previously purchased slots.
X-Press Feeders has entered into an agreement to continue some of the existing feeder contracts between Team Lines and its customers, maritime news outlet Splash 24/7 reported Wednesday.
"The arrangement will cover Team's existing East Coast Sweden service connecting Stockholm, Ahus and Norrköping with Hamburg and Bremerhaven that X-Press Feeders will continue to provide on its own revamped TransFeeder North (TFN) and TransFeeder South (TFS) services," Splash 24/7 said. "Alphaliner reports that some of Team's other feeder routes that are provided through slot arrangements with third-party operators will also be covered by X-Press Feeders."
X-Press Feeders is the world's largest independent feeder carrier and has operations throughout Asia, the Middle East, Caribbean, Central America, Mediterranean and Europe, according to its website.




The chart above, which was built using the Carrier Dashboard tool, illustrates all services in which Unifeeder, MacAndrews and Team Lines (prior to it ceasing operations) operate and purchase slots. These three carriers in particular have put a strong focus on the intra-North Europe trade.
Unifeeder currently operates 18 services and purchases slots on two services, all of which strictly serve the intra-North Europe trade. Meanwhile, MacAndrews operates 13 services (seven of which strictly serve the intra-North Europe trade) and purchases slots on one service (which sails between North Europe, Africa and the Mediterranean).
Unifeeder was acquired in 2018 by the fourth-largest terminal operator in the world, Dubai-based DP World.
"With Unifeeder, we are acquiring a leading port-related logistics solutions provider in Europe as part of our strategy to grow in complementary sectors," DP World Group Chairman and CEO Sultan Ahmed Bin Sulayem said in December, when the acquisition officially closed.
According to DP World's investor presentations, eight terminals currently are operated by the company in Europe and will allow for Unifeeder to streamline the associated costs. DP World will look to have a competitive advantage over business rivals and squeeze them out of the market.
DP World also has the advantage of being financially backed by the United Arab Emirates. The UAE has a strong economy, and according to the World Bank, it produced a gross domestic product per capita of $40,698 in 2017.
MacAndrews was acquired by CMA CGM in 2002, and since January 2018, it has been consolidated with past competitor OPDR. CMA CGM plans further consolidation with the intent to merge MacAndrews with Containerships on April 1.
Consolidation in the maritime industry has been foreseen for years by shipping executives. In 2017, A.P. Møller – Maersk Chief Operating Officer Soren Toft said consolidation in the industry could continue to pick up. The recent consolidation in the European region supports Toft's notion.
In the future, regional feeder operators in Europe likely will find it impossible to compete as the industry is dominated by companies with monopolistic traits. Feeder companies will look to be acquired by larger firms with ample resources as freight shipping prices are kept artificially low.

© 2019 BlueWater Reporting (www.BlueWaterReporting.com) Used with permission




======= >>>>>>> 65101948d3f97f6e650027a0ef51327bea4d11d0