Rotterdam's weighty role in supply chains
The Port of Rotterdam, which ranks 10th worldwide in terms of total throughput, can transport goods to a consumer base of about 40 million people.
on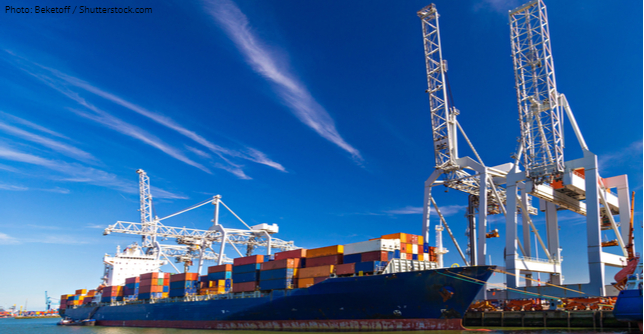 The European Union is an economic powerhouse that lags only behind the United States and China in terms of real gross domestic product.
Of the factors that allow Europe to perform at an elite level economically, infrastructure is the foundation that drives its growth.
The World Economic Forum has named the Netherlands the best builders of infrastructure in the world for six years running. For a relatively small country, the Netherlands has been able to achieve feats that are rarely matched on a per capita basis.
The best example of Dutch competence is the Port of Rotterdam. Rotterdam is nicknamed the "Gateway to Europe" and has the busiest port in the European Union.
When measuring by total throughput, the port said it ranks tenth worldwide and that it can transport goods to a consumer base of roughly 40 million people. Once goods arrive in Rotterdam, they can be transported by road, rail and inland waterway systems.
There are several factors that have allowed the Port of Rotterdam to maintain its status as the largest port in Europe. The first is momentum. According to Ferry de Goey, a business historian at Erasmus University Rotterdam, the Port of Rotterdam was the busiest port in the world from 1962 to 2004. During this time, crucial infrastructure was built and expertise through experience was established.
The Port of Rotterdam has continuously invested in infrastructure development and has a highly skilled workforce to achieve lofty goals. Erasmus University Rotterdam, which according to the Times Higher Education is ranked as a top 100 university worldwide, gives students the complex skills necessary to develop world-class infrastructure.
An example of this advanced infrastructure is the APMT and RWG container terminals at Maasvlakte 2, which are the world's most automated terminals, according to the Port of Rotterdam.
Niels Dekker, manager of public affairs and communications at RWG, described the need for autonomous technology in logistics, saying, "Over the past 10 years, the container business has seen an enormous expansion. Ships have become bigger and carry more containers. To ensure we can continue to handle them fast and efficiently, a terminal such as ours has been designed."
Using the Bluewater Reporting Terminal Analysis application, the chart below assesses the capacity deployed through terminals at the Port of Rotterdam, based off the combined total deployed capacity for all services calling each terminal.




Of the port's terminals, the ECT Delta Terminal currently has the most liner service capacity deployed through it. Overall, 42 liner services that collectively have a total deployed capacity of 1.36 million TEUs and offer 134,837 reefer plugs utilize the terminal.
As the Port of Rotterdam continues to invest, increased capacity from automation will rise. Although the port currently has the most advanced autonomous terminals in the world, other countries, such as the United States and China, will almost certainly start investing more in these technologies as well.
However, in the United States, overcoming pushback from labor unions, which are strongly against automation, will continue to be a challenge.

© 2019 BlueWater Reporting (www.BlueWaterReporting.com) Used with permission




======= >>>>>>> 65101948d3f97f6e650027a0ef51327bea4d11d0