Trade war resiliency varies across USWC ports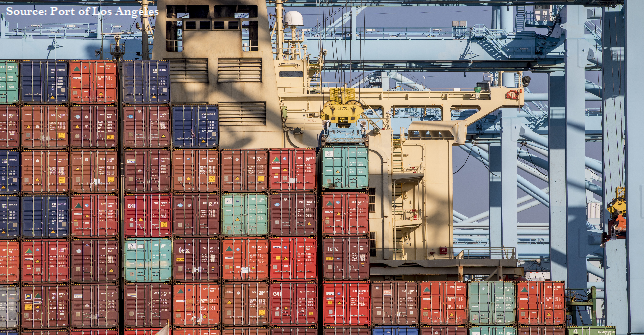 Prominent ports along the U.S. West Coast experienced varying impacts from the U.S.-China trade war in 2019.
It appears the Port of Long Beach has been hit the hardest from the trade war, while up the coast, the Port of Oakland has been extremely resilient.
The chart below, built using data from the relevant port authorities, shows that all major U.S. West Coast ports recorded a decline in total container volumes in 2019.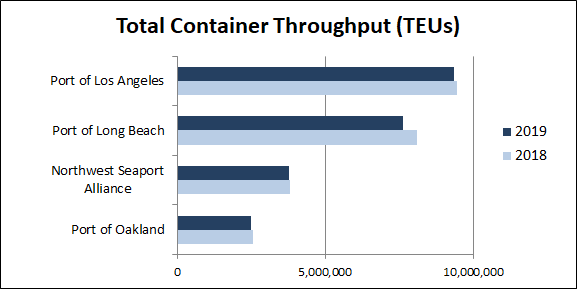 Compared to 2018, total container volumes fell 1.3% at the Port of Los Angeles, 5.7% at the Port of Long Beach, 1.8% at the Port of Oakland, and 0.6% at the Northwest Seaport Alliance (NWSA), which includes the ports of Seattle and Tacoma.
Despite the Port of Oakland seeing a modest year-over-year decline in its overall container volumes for 2019, its loaded container imports and exports had both actually increased compared to 2018, as illustrated in the two charts below, which were also built using port authority data. The ports of Los Angeles and Long Beach each saw year-over-year declines in both loaded imports and exports in 2019. Although the NWSA's loaded import and export figures don't account for domestic shipments to/from Alaska or Hawaii, its international loaded imports and exports both fell year-over-year in 2019.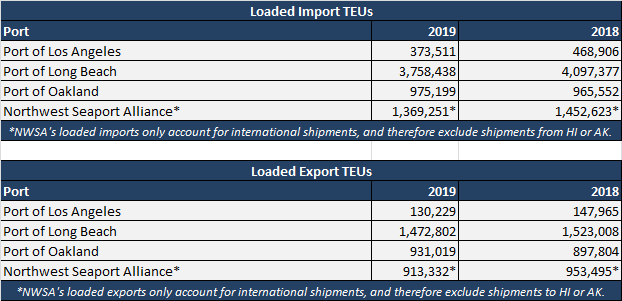 The Port of Oakland attributed its growth in loaded export volumes to ongoing demand for U.S. agricultural products and noted how shippers are increasingly finding markets outside China to grow their business. In regards to loaded import volumes, the port attributed the growth to continued strong U.S. consumer spending and Northern California's vibrant economy.
The chart below, built using data from BlueWater Reporting, shows that 52% of the container services that call the Port of Oakland also call China. This is a lower percentage than the ports of Long Beach, Los Angeles or the NWSA.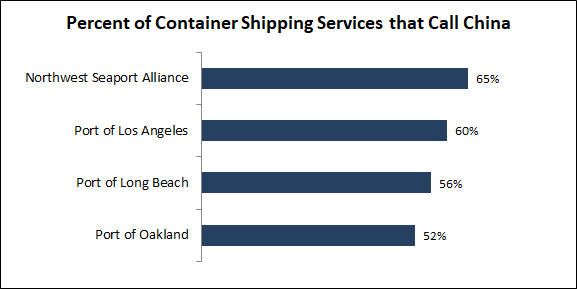 Interested in our data? Contact sales here for more information.